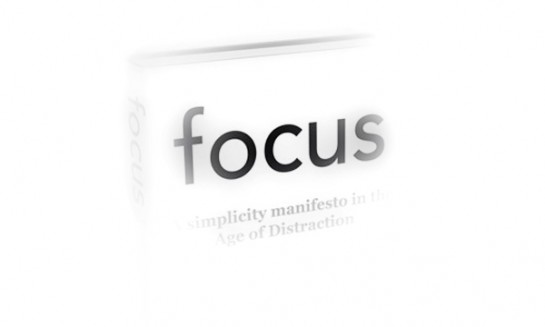 image above: focusmanifesto.com
About one month ago I wrote this post for dreamhamar.org
As I have been working on network design methodology for the dreamhamar process, in the following text I explain why I think that a minimalist approach can help with the management and the coordination of a complex process like dreamhamar.
·
Smile, breathe and go slowly is the subheader of zenhabits blog, one of the top 25 blogs and top 50 websites in the world.
Minimalist Leo Babauta, author of the blog, writes about finding simplicity in the daily chaos of our lives. It's about clearing the clutter so we can focus on what's important, create something amazing and find happiness.
I have recently read a lot about minimalism and I found a lot of interesting people writing about it and aiming for the same goal, to become minimalists
"Ok…so what?" you may say. "We don't get it. Why are you talking on minimalism in a blog about citizen participation in a public square design through network design methodology?!"
I know, it is a bit outside the box. Because what we are doing seems eons away from minimalism.
Let's recapitulate.
We said that network design is about making hundrends of people from all over the world participate into the project through online and onsite workshops. We also said  that we want to collect a massive amount of data, ideas, different points of view, and we are asking students from a lot of Universities to work with us in a collective giant brainstorming. And all of this because we want to build a complex network around Stortorget Square.
If you are thinking that network design and minimalism don't have a great deal in common, keep reading. Because actually, they do!
Too much data could kill creativity.
That's basically the message our colleague Michael tried to convey to us through his comment on How to make pizza, network design style:
"It could be very stressful to try to have the recipes from everybody, translate it to a common canvas to be contrasted and extract some useful information. You may have no time for action and experimentation (Edison tried 70 kind of bulbs to find the right one, just imagine him asking to everyone what they think before starting to try).
Too much data may kill creativity."
And I agree with him: network design could be an abortive methodology without a strong management method. That's why I think that the done manifesto is a very useful tool and, for the same reason, I think we should try to be minimalist when it comes to dreamhamar.
If there is one thing all the team agrees upon, is that we have an overwhelming to dolist, which makes it very difficult to focus on the important ones.
Minimalists like Leo Babauta developed a task management method alternative to the most used GTD (Getting Things Done).
The name of this minimalistic solution to task overload is Most Important Task (MIT):
"It's very simple: your MIT is the task you most want or need to get done today. In my case, I've tweaked it a bit so that I have three MITs — the three things I must accomplish today. Do I get a lot more done than three things? Of course. But the idea is that no matter what else I do today, these are the things I want to be sure of doing. So, the MIT is the first thing I do each day, right after I have a glass of water to wake me up."
You can also read Zen To Done (ZTD): The Ultimate Simple Productivity System
I totally agree with Leo and It makes sense for our dreamhamar network design process. It is not about doing absolutely everything. It is about focusing on not losing the main track. 
One of these days I will publish the 10 commandments of network design  explaining how good information management and task overload are the main challenges of using network design methodology to achieve a goal.
·
This post was originally published in dreamhamar.org

DREAMHAMAR is an architecture network design process taking place in Norway. More info: immaginoteca.com/dreamhamar