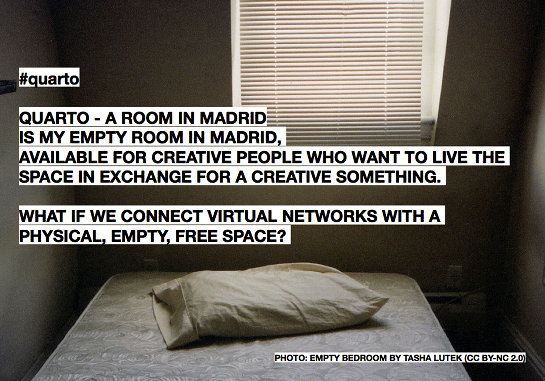 Siri, a Norwegian architect, stayed in QUARTO for a few days in March. Here is her creative work in exchange. It is called "Generosity" and it's made with pasta.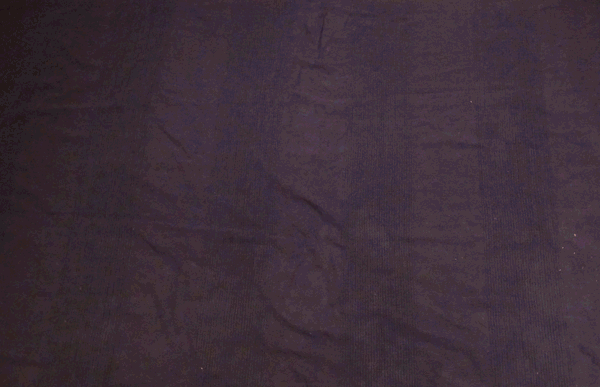 GENEROSITY (farfalle), 2012
"QUARTO: a room in a flat in Madrid with quiet neighbours. Sleeping well. A bike, a mirror, a closet. A radiator and a nice bed on the floor. An artwork- oil painting-, a chair, a window, a ceiling lamp, and a lamp next to the bed. And me, lying on the bed right now."
Siri is a Norwegian architect currently working for Ecosistema Urbano. Back home, in Oslo, Siri has her own small office, and she is dividing her time between working with architectural projects and " Heimstadlære", together with Ulrika Staugaard (architect). Heimstadlære is focusing on topics like place making, identity, urban development, discussions about public space and bottom-up/ participatory processes (www.heimstadlære.no).
Siri also enjoys a lot of other things like dancing, yoga, basketball, music, reading, relaxing, ping pong, travelling, the sun in Madrid, fresh air (!) and of course cross country skiing!
////////////////////////////////////////////////
QUARTO : a room in Madrid
A project by Francesco Cingolani and networks around him.
In collaboration with Alfonso Sanchez Uzábal, Domenico Di Siena and ALGOMAS ARTE RIVOLUZIONARIO
Want to join QUARTO? more at immaginoteca.com/quarto