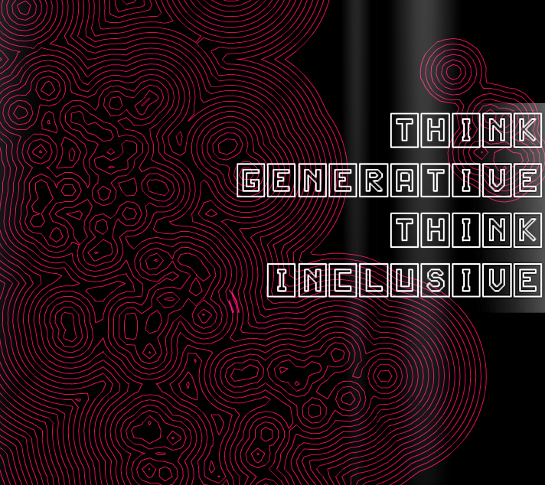 Depuis environs un mois, j'anime un espace de coworking dans le 11ème arrondissement à Paris, en collaboration avec les magnifiques Small Bang et Oikos paysagistes & urbanistes. Cet espace, que nous avons nommé Super Belleville, est conçu comme un lieu ouvert de création collaborative, une plateforme spatiale pour architectes, designers, artistes et…slashers.
Super Belleville Coworking ouvre ses portes en janvier et il y a encore quelques places disponible. Si vous cherchez à partager la création au quotidien dans une ambiance de travail et de passion, venez visiter l'espace: il suffit de nous écrire à superbelleville@gmail.com

PHOTO CI-DESSUS : basurama.org
À partir de la semaine prochaine, nous organisons à Super Belleville OPEN DRINKS, une série de rencontres informelles autour d'un verre pour échanger sur des sujets plus ou moins spécifiques.
Le premier OPEN DRINK aura lieu mercredi 12 décembre prochain autour du thème : PARAMETRIC THINKING AND INCLUSIVE PARTICIPATION.
Les nouvelles technologies permettent de générer et de gérer une quantité d'informations de plus en plus importante. Ces informations sont de typologies différentes  : environnementales (ensoleillement, vent, efforts, etc…),  sociales (réseaux sociaux, donnée urbaines, etc…), émotionnelles et autre encore.
Les technologies de communication de type réseau permettent d'introduire les citoyens et les usagers dans les débats concernant la ville, l'architecture et leurs usages. D'autre coté, la conception paramétrique et ses technologies permettent de concevoir des objets, des bâtiments, des villes de plus en plus sensibles et réactives à ces informations.
Dans ce contexte: Quel est le rôle de l'architecte, du designer, du concepteur? Comment les usagers peuvent, de manière pertinente, s'insérer dans les processus de débat, de conception et, enfin, de construction et réalisation?
Ces sujets vous intéressent? Venez en discuter avec nous. Autrement, venez quand-même :)
Si vous ne connaissez pas le paramétrique, ce sera l'occasion de le découvrir. Par contre, si vous avez travaillé dans ce domaine, nous avons envie de vous rencontrer pour débattre.
CI-DESSUS: Parametric design and participation in architecture, une conférence que j'ai tenue à l'Ecole nationale supérieure d'architecture de Versailles en collaboration avec HUGH DUTTON ASSOCIATES and complexitys.com, organisée par l'association d'étudiants L'Assaut Vert.
CI-DESSOUS: MARGHERA MULTI.FACES: a relational and inclusive future for Porto Marghera,  un travail de recherche de Alessandro Carabini et Alice Braggion, 2 jeunes architectes qui seront présent à l'évènement pour nous expliquer leur point de vue sur le sujet autour d'un verre.
///////////////////////////////////////////////////////////////////////////////////  
SAVE THE DATE
OPEN DRINK N.1 – PARAMETRIC THINKING AND INCLUSIVE PARTICIPATION
Une occasion informelle pour se rencontrer et discuter autour d'un verre.

Mercredi 12 décembre 19h30
Super Belleville Coworking
5 passage Piver 75011
METRO : Belleville (ligne 2 et 11) ou Goncourt (ligne 11)
PAGE FACEBOOK de l'événement
///////////////////////////////////////////////////////////////////////////////////