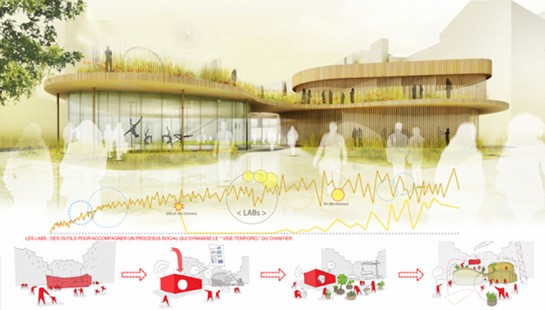 Digital Lab + Physical Lab + Network Lab: how to make the life of a new building begin on the first day of the construction site.
A proposal for an animation and sport center at rue Mouraud in the 20ème arrondissement.
This competition design was part of the exhibition "Nouveaux équipements à Paris" at Pavillon de l'Arsenal in Paris.
Design credits – with Ecosistema Urbano and KOZ architects

More info: ecosistemaurbano.org [FR]