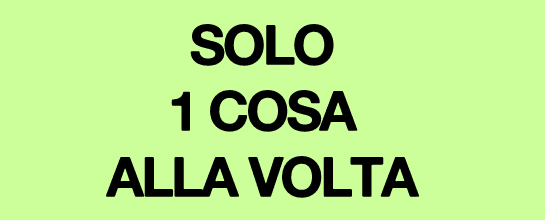 Qualche mese fa, mio padre descriveva in un tweet la sua interpretazione del minimalismo, definendolo come una tendenza contemporanea a uno stile di vita fatto di poche e semplici cose e in opposizione al modello capitalista e consumista. Ero sorpreso: per me, architetto, il minimalismo era uno stile, o al massimo una corrente artistica.
Oggi, grazie a Luca Conti, ho scoperto che mio padre aveva ragione. L'ho capito stamattina scoprendo il blog theminimalists.com, un progetto di Joshua & Ryan che si presentano così:
Our Vision is to see more people live meaningful, happy, passionate, free lives.
E' stata una bellissima scoperta, che fra l'altro mi ha aperto a tutto un filone sul minimalismo (consiglio anche il blog zenhabits.net) di cui non ero a conoscenza.
Bene.
Tutto questo per dire che il prossimo mese di settembre mi uniro' all'esperimento Clear Your Damn Plate, che Joshua spiega così:
I'm trying a new experiment next month. I'm going to clear my damn plate—a phrase my mother used to use with vigor—and focus on one thing at a time (viz. place one thing on my empty plate at a time).

READ MORE