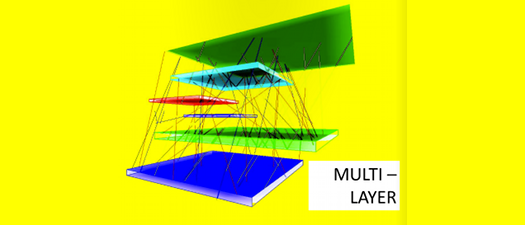 Sono a casa, in una mattinata abbastanza calma in vista di un pomeriggio movimentato.
Subito dopo la sessione introduttiva del worshop online TACTICAL URBANISM, partirò per Torino per raggiungere Hugh Dutton, Gaetan et Sébastien con i quali parteciperò como coordinatore allo workshop Torino Smart Building.
Il nostro approccio sarà orientato ad ambiti di ricerca come l'architettura parametrica, performative design e architettura ibrida.
Di seguito alcuni dei materiali che hanno ispirato il workshop e che serviranno come base teorica.
–
Conference in Milan at Urban Hybridization – paper URBAN APERTURE(S) >< POROSITY AS A NEW MODEL FOR HYBRID PUBLIC SPACE – The paper is the result of a collaboration and it's written by:
Francesco Cingolani, Domenico Di Siena, Manu Fernandez, Paco Gonzalez, Cesar Reyes Najera and Ethel Baraona Pohl
–

–
Smart Street Procomún, un progetto di sistema operativo urbano che propone di riprodurre nello spazio pubblico fisico le dinamiche di collaborazione, interazione e creatività che negli ultimi anni hanno caratterizzato Internet, inteso come uno spazio pubblico virtuale.
Smart Street Procomún è un progetto di Ecosistema Urbano, uno studio madrileno con cui attualmente collaboro per il progetto di creazione collettiva dreamhamar
Per più informazioni su Smart Street Procomún > ecosistemaurbano.org + ecosistemaurbano.org/granviaprocomun
–
Il viaggio a Torino sarà anche un occasione per rivedere qualche amico e sarebbe dovuta essere anche la scusa per conoscere finalmente Andrea Graziano, con il quale collaboro virtualmente da parecchio tempo, e che personalmente considero il nodo centrale dell'architettura parametrica e dell'innovazione tecnologica in Italia.
Purtroppo ho appena saputo che Andrea sarà a Bologna in questi giorni, anche lui per un workshop.
Peccato, sarà per la prossima!
—
Per seguire in tempo reale, domani e sabato, lo workshop Torino Smart Building, vi invito a seguire i twitter @immaginoteca e @HDA_Paris